Ignite a love for maths for students in years 3⁠–⁠6
with the NEW Mathseeds Prime!
Mathseeds Prime, our maths program for students in years 3⁠–⁠6, is designed to transform the way they perceive maths, making it more exciting, enjoyable and impactful.
This dynamic and immersive next chapter of Mathseeds, offers resources and features tailored to the needs of older students.
Mathseeds Prime improves maths confidence with easy‑to‑navigate, curriculum‑aligned units, engaging problem‑solving exercises, absorbing teaching videos and insightful 'Fantastic Facts'maths videos.
Students step into a fantastic forest world, where enchanting characters, collectible Seedbobs and highly captivating lessons await.
Perfect for struggling students or those who've experienced maths anxiety in the past, Mathseeds Prime is here to help them rediscover the joy of learning and unlock their true potential.
Note: This first release included Year 4 content only.
The team behind Mathseeds has been producing high-quality maths resources for more than 25 years with a focus on learning outcomes, not just technology.
Mathseeds is a great way for pupils to reinforce at home
what they have learned in the classroom.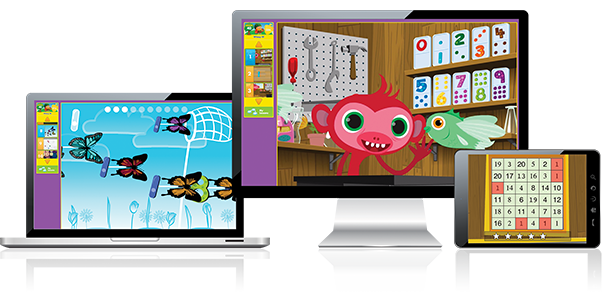 Pupils can use Mathseeds at school, from home and on various devices, making learning possible anywhere.