Expand your child's word bank with Eggy Vocabulary!
To communicate well, children need to develop a large vocabulary, and it's an essential part of learning to read. Eggy Vocabulary is a unique hidden picture app for the iPad where children aged 3+ learn 252 words by exploring 7 visually captivating destinations.
Eggy Vocabulary takes your child through 7 action-packed days of the week, with each day presenting a fun new destination to explore, including the Zoo, Museum, Mountains, School, Beach, Toy Shop and Playground.
Each destination has lots of words for children to read and hear, and matching images to locate – helping your child expand their vocabulary. The app also features 7 specially written ebooks full of funny illustrations, wordplay, numbers and things to find!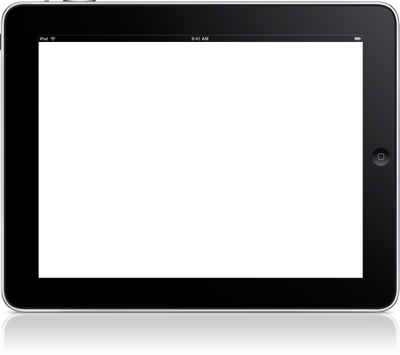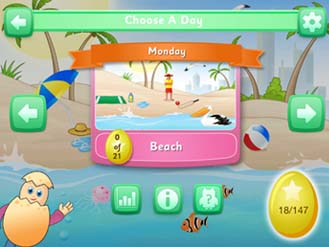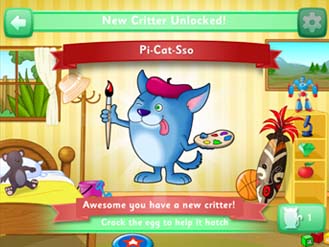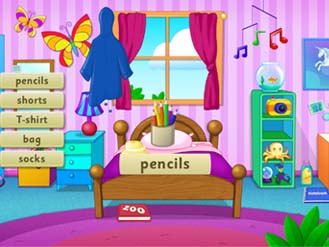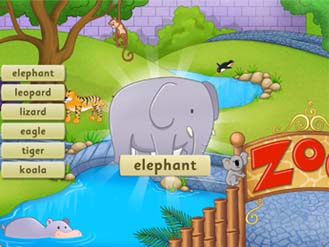 Download Eggy Vocabulary from iTunes
Eggy Vocabulary takes children to 7 different destinations for each day of the week – that's 56 activities to complete and 252 words to learn. There are also 21 golden eggs to collect and 20 brand new critters to hatch!

Key features
For the iPad.
Suitable for ages 3+.
Learn 252 words.
Learn the days of the week.
7 narrated ebooks.
3 difficulties to choose from.
Develops vocabulary, reading and listening skills.
Collect 18 brand new critters and 21 golden eggs.
Choose between 3 accents – Australian, UK and US.
Eggy Vocabulary is brought to you by the makers of Reading Eggs – a team of educators with more than 25 years of experience in early childhood education.
If you have any questions about the Reading Eggs Spelling Apps, please email us at apps@readingeggs.com